Learning by Experience 6
Manage yourself, manage your business, manage your surroundings.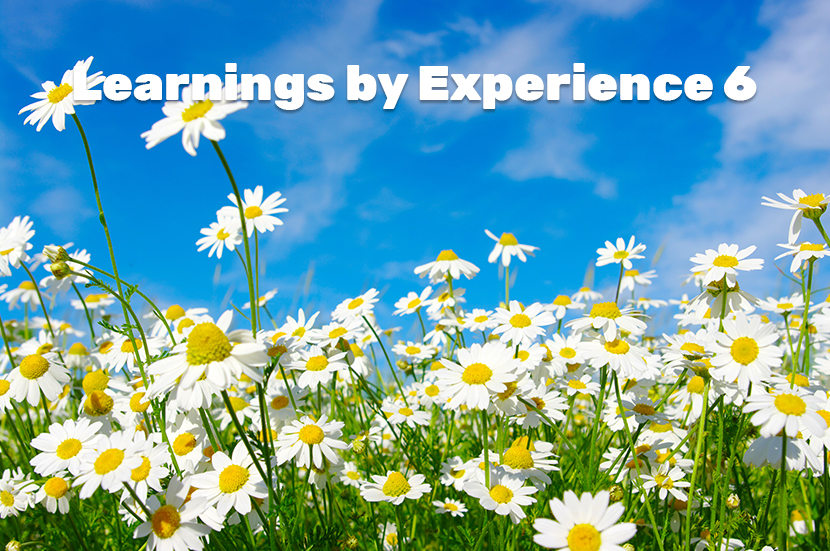 In 2020, I share my humble experiences for 52 weeks ... Well, will these be scattered, whatever comes to my mind, or will they serve a particular purpose? I answer: We complete a nice puzzle step by step every week. 😁 In the first books about leadership I read, I was told that being a good leader was about managing yourself, your job and your environment. Then, in all the trainings I received, it was also on the agenda to manage itself, manage the environment and manage the business. Actually, all teachings are still gathered around these three in 2020. So, the subject is simple, we will do all three well. Manage yourself; to know yourself, to be aware of the impact you have, to manage them, to be flexible and to be as you are. Manage your environment; Being aware of the climate you are in, being inspired and inspired, coaching, collaborating, contributing to the team's winning spirit. Manage the business; Having the technical knowledge and skills required for the job, customer - consumer insights, making strategic choices and related business plans and applying them perfectly, reaching the targeted results. How? I will gather my 52 posts under the headings of manage yourself, manage your business, manage your surroundings ... At the end of the year, we will have looked at this puzzle and understanding with three main figures.